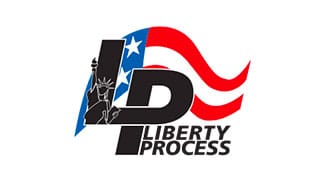 Produced in an efficient J.I.T. environment and ISO 9001 registered, Liberty's products are brought to life in a new, highly advanced facility. This facility is also home to the corporate offices, design and research labs, and manufacturing complex. With a strong team of dedicated members backing each area of the company, you can count on Liberty to bring you the best in pumping products.
Pump Trac Ltd. is in no way indicating we are supplying OEM parts or an authorized distributor.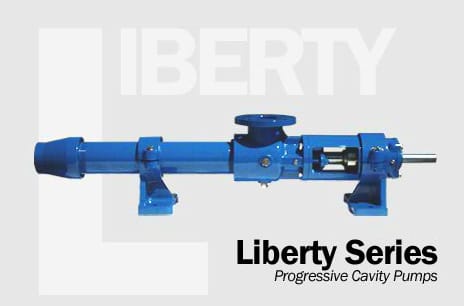 Liberty Series
The Liberty Series of Progressive Cavity Pumps and Pump Parts is our standard progressive cavity pump series. The Liberty Series is offered in 9 different sizes all of which are available for immediate shipment from our facility near Chicago, IL. Flows range from a fraction of a gallon up to 250 GPM and all pumps are available in 1, 2 and 3 stages for discharge pressures of 75, 150, and 225 PSI.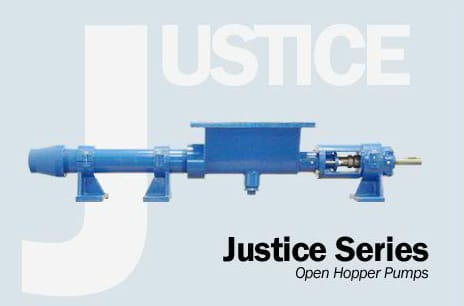 Justice Series
The Justice Series Open Hopper Progressive Cavity Pumps represent an ideal pumping solution for viscous solutions and those with high solids contents such as sludges and slurries, wine must, food waste, polymers, pulp and paper and other low-flowable pumping mediums that other pumps would have difficulty pumping.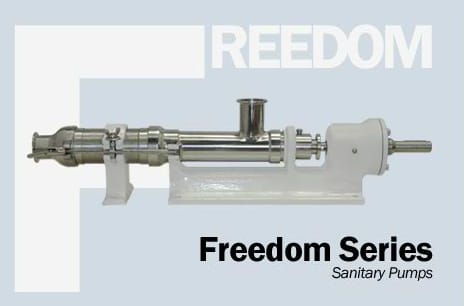 Freedom Series
The Liberty Process Equipment Freedom Series is your best choice for Sanitary Progressive Cavity Pump applications. Designed for food-grade installation, this pump has the same performance as the Liberty Series comes with polished sanitary parts. These pumps have been designed to handle fluids as thin as alcohol, spirits and soups to viscous icings, yeast, ice cream, potatoes, apples etc.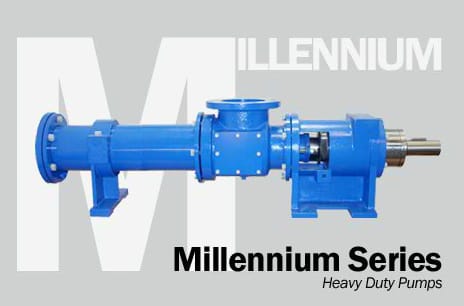 Millennium Series
The Millennium Series of Heavy-Duty Progressive Cavity Pumps from Liberty Process Equipment is a heavy-duty progressive cavity pump for the most difficult positive displacement pumping applications and is ideal for heavy and abrasive sludges, greases and slurries in sewage and industrial plants as well as oil, paper and mining needs.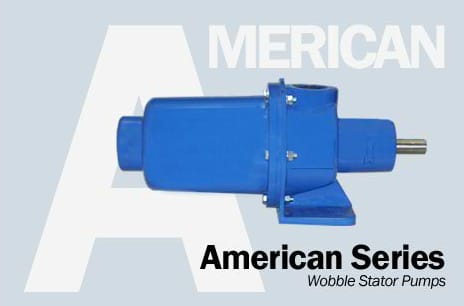 American Series
The American Pump Series from Liberty Process Equipment offers the best value available on the pump market for a wobble stator progressive cavity pump for flows up to 53 GPM and pressures up to 150 psi.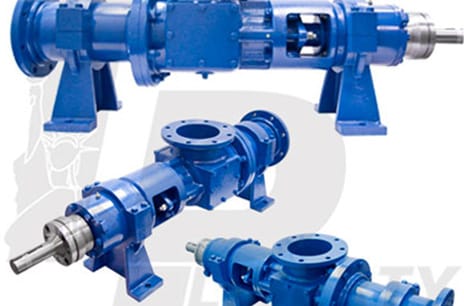 SWGL Series
The SWGL Series of Progressive Cavity Pump is a classic pump series offered by Liberty Process Equipment. This is a traditional heavy-duty series of pumps with the same stator as the Liberty series of pumps, but offered additionally with heavy-duty gear joints. This pump series is an ideal solution for sewage treatment sludge handling applications. It is offered in cast iron with ANSI standard flanges for suction and discharge connections.